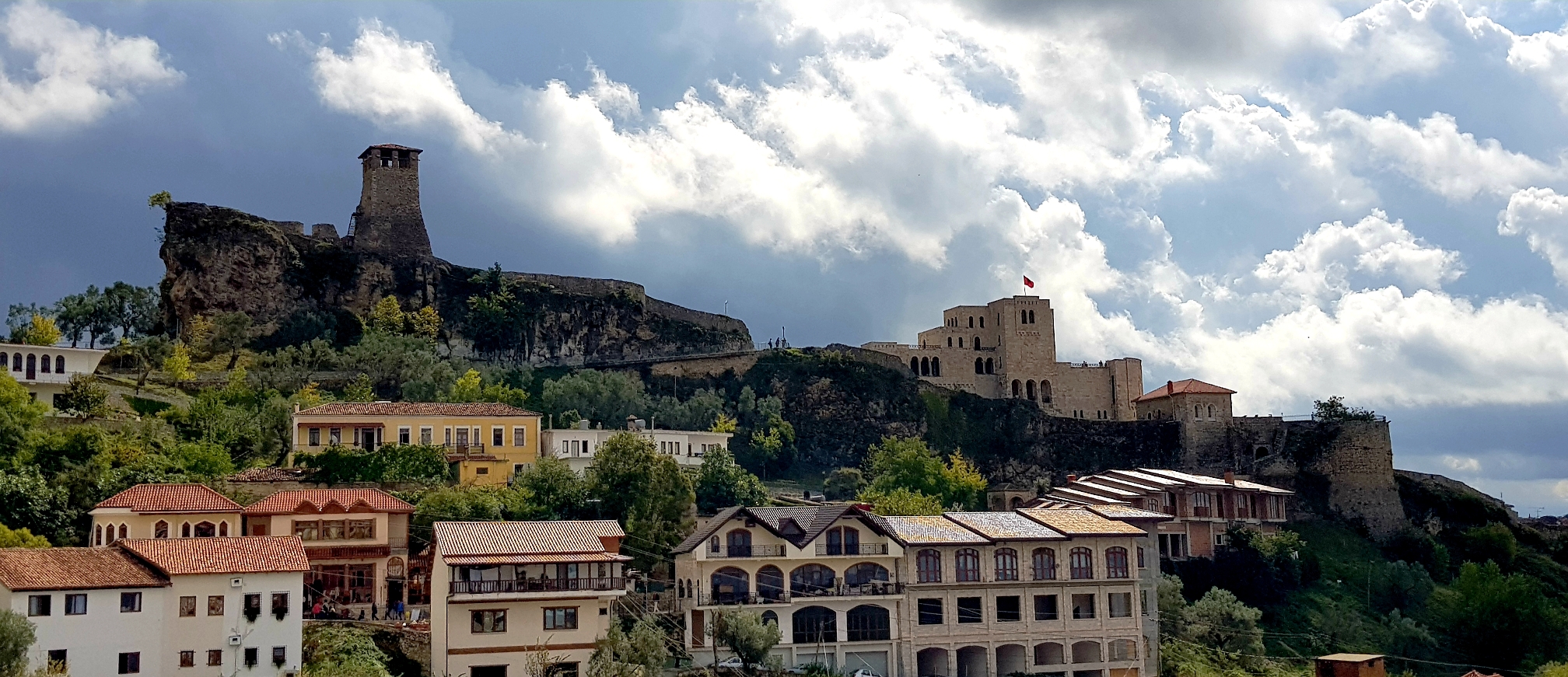 Albania
The area known as Albania today has been populated since prehistoric times.
Albania is a small country with a landmass of 28.748 sq km (about 11.000 sq miles). It is situated in the western part of the Balkan Peninsula in the southeastern part of Europe. It shares borders with Montenegro and Kosovo to the North and Northeast, Macedonia to the East and Greece to the South. To the West, Albania has a coast that adjoins the Adriatic and Ionian Seas. The Adriatic separates it from Italy via the Strait of Otranto (72 km/45 mi).Much of Albania's surface is mountainous – the average height above sea level is 708 m, (2,336 ft) and its highest peak, Mount Korab on the Macedonian border, is 2.753 m (9,085 ft).
In Albania there are also a number of lakes. The most significant are:
• Lake Shkodra is the largest lake in the Balkans and straddles the border between Albania and Montenegro.
• Lake Ohrid is shared between Albania and Macedonia in the southeastern part of Albania.
• Above Lake Ohrid lies Prespa Lake, which is distinguished by its solitude and beautiful landscapes.
Albania has a Mediterranean climate with each season offering distinct, yet pleasant weather. Some features of the climate vary by region: The coastal areas have a Central Mediterranean climate with mild, wet winters and hot, dry summers. The alpine areas have a Central Continental climate with cold, snowy winters and temperate summers.
Visiting Albania is an enriching and rewarding experience, and we look forward to introducing you to a new Mediterranean love. That's why we seek to ensure your stay is as healthy and comfortable as possible.
Albanians have a long tradition of hospitality, and you will find the people of our country quick to respond to any request for assistance.
Driving in Albania presents a unique set of challenges for visitors. Infrastructure development is in full swing since the country's emergence from communism, but drivers may still find it difficult to navigate our roads. As a result. If you want to see more in a few days hire a local guide and driver prior to your arrival.